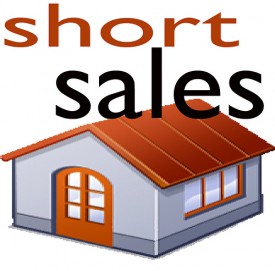 Living in a recession is difficult for most people, especially US homeowners that are living from one paycheck to the next. They often wonder how they will keep their mortgage payments current and prevent foreclosure of their property.
Oftentimes, misinformed homeowners are led to believe that entering into a short sale agreement with regard to their home is their only option to prevent a foreclosure.
What is a Short Sale?
In a short sale, the mortgage company can agree to accept a negotiated amount – usually far less than the total amount owed – to satisfy a defaulted home or property loan. The mortgage company retains the final decision as to whether it will accept the terms of a short sale, and in most instances, they do.
Advantages of a Short Sale
Real estate agents, brokers, title and closing agents can all profit from a short sale. Regardless of the reduced price of the home, the agents are entitled to payment of their fees and oftentimes, the homeowner is responsible for paying any fees in excess of their debt with the mortgage company.
The homeowner may also benefit from a short sale in that it prevents a foreclosure on their credit report. It is also less costly and usually quicker to resolve than most other alternatives.
Disadvantages of a Short Sale
As with most anything, there are disadvantages to short sales. When a homeowner enters into a short sale agreement he/she may owe a balance to the mortgage company after giving up their home, and may be required to pay property taxes on the home even after the short sale has taken place.
If you are behind on your mortgage payments and are considering a short sale of your property, you should first consult an attorney. A knowledgeable attorney can advise you of the options available to you that can protect you and your home.
If you are interested in remaining in your sale, then a short sale may not be best option for you. Instead, you may want to consider chapter 13 bankruptcy as a way to save your home from foreclosure.
Photo credit: Quint Cobb Foreclosure Relief