Acquire or Sell Commercial Real Estate in Philadelphia
The acquisition of commercial property is a complex and tedious process.
It can be confusing and paper-intensive for all parties — sellers and buyers, banks and third-party finance companies, brokers and attorneys.
When you add to that the challenges that come with establishing a new business or relocating your existing company, stress could be on the horizon.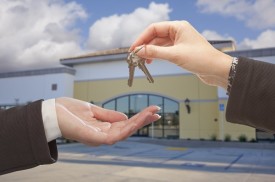 At Real World Law, we've extensive experience navigating commercial real estate transactions. Our clients benefit from our thorough, well-rounded understanding of Pennsylvania and Delaware laws.
We develop cost-efficient strategies that increase profitability and reduce risk in the following transactions:
Acquisitions of commercial properties
Purchase and sale of multiple properties on behalf of developers and investors
Commercial development assistance – purchases, zoning and real estate closings
Restructuring of distressed properties for lenders and/or owners
Management and restructuring of distressed properties for lenders and/or owners
Landlord-tenant dispute resolution and/or litigation
Enforce commercial leases, initiate and manage eviction proceedings
Commercial lease negotiations and property management services
Who We Represent
We provide high-quality legal representation to the following parties in commercial real estate transactions:
Lending institutions: Mortgage brokers, banks and real estate financing companies
Real Estate Buyers: Property investors, developers, home buyers and commercial buyers
Real Estate Sellers: Commercial, land and residential property owners
Real estate professionals: Agents and brokers
Schedule a Consultation
Acquiring commercial property in Philadelphia can – but doesn't have to be – a stressful experience. Get legal help. Schedule a consultation with Attorney Glenn Brown to discuss your options.
Our Philadelphia office is conveniently located in Upper Darby, minutes from Center City and one block east of the 69th Street SEPTA station on Market Street. Give us a call at (610) 734-0750.
*************
Looking to purchase a new home, condo or townhouse for your family? Learn more about our residential real estate services here.