Philadelphia Residential Real Estate Transactions
Whether you're buying a new home for your family, selling real estate or looking for ways to protect the property you own, you will benefit from the assistance of an experienced real estate lawyer.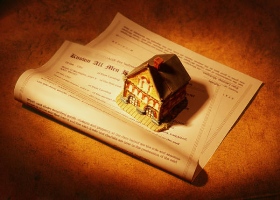 At Real World Law, we represent clients in a wide range of residential real estate matters:
Eminent Domain and Condemnation Actions: Legal protection for commercial and residential property owners involved in eminent domain and condemnation actions. We help our clients challenge the government's "right to take" their property. And when a taking cannot be prevented, we help our clients prove the value of their real estate and procure just compensation.
Real Estate Closings and Title Searches: Legal representation of buyers or sellers of homes, condominiums, new construction and vacant land.
Landlord-Tenant Disputes: Dispute resolution services and litigation support in state, federal and appellate courts.
Additional services include:
Coordination of home inspections and appraisals
Preparation of purchase agreements and disclosures
Negotiation and preparation of residential lease agreements
Property management, repairs and contingencies
Schedule a Consultation
Looking to purchase a new house, condo or townhome for your family? Consult a real estate lawyer. Schedule a private meeting with Attorney Glenn Brown to discuss your options.
Our Philadelphia office is conveniently located in Upper Darby, minutes from Center City and one block east of the 69th Street SEPTA station on Market Street. Click here to request a consultation or give us a call at (610) 734-0750.