Legal Protection for Property Owners in Eminent Domain and Condemnation Actions
If you've received an eminent domain notice, you need legal representation. But not just any attorney. You need legal counsel that:
Understands Pennsylvania's real estate laws.
Has experience navigating eminent domain and condemnation actions.
Will fight to make sure you are properly compensated for your home, business and/or land.
Will dig deep to uncover any additional benefits available to you.
The lawyer you need is Glenn A. Brown – founder of Real World Law, a litigation firm protecting the rights of property owners, small businesses and corporations in Pennsylvania and Delaware.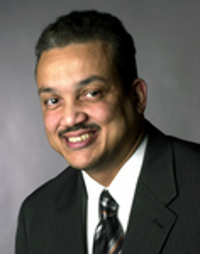 Education
Glenn A. Brown received his Bachelor (AB) Degree from Harvard University in 1975. He then went on to receive a Masters of Business Administration (MBA) from the University of Pennsylvania Wharton School of Business in 1980, and a Doctor of Dental Medicine (DMD) degree from the University of Pennsylvania School of Dental Medicine in 1982.
In 1983, Dr. Brown became the President and Dental Director of the multi-specialty group dental practice, About Your Smile, PC, then located in Philadelphia, Pennsylvania. Dr. Brown helped to plan, develop, and direct a comprehensive dental health program for this facility, and he currently implements this program by supervising staff as well as performing consultations and procedures.
The Birth of Real World Law, PC
Attorney Brown earned his Juris Doctorate (JD) from Temple University Beasley School of Law in Philadelphia. Throughout his educational career, he received several honors including: Outstanding Oral Advocacy, Best Paper and Dean's List for 3 semesters and Distinguished Class Performance.
In 2003, Attorney Brown founded Real World Law which now has convenient office locations in Upper Darby, Pennsylvania and Wilmington, Delaware.
Multiple Bar Admissions
With multiple bar admissions, Attorney Brown can represent you in the following jurisdictions:
United States Supreme Court
Delaware District Court
Eastern District of Pennsylvania Court
Middle District of Pennsylvania Court
United States Court of Appeals for the Third Circuit
New Jersey District Court
State of Delaware Court
Commonwealth of Pennsylvania Court
New Jersey State Court
District of Columbia Court
Professional Affiliations
Founding Board Member and former Treasurer of the African-American Chamber of Commerce of Pennsylvania, New Jersey and Delaware;
Former Board Member of several prominent organizations, such as the Harvard-Radcliffe Club of Philadelphia, the Urban League of Philadelphia Leadership Institute, the Delaware County Chamber of Commerce Leadership Institute, the Barristers Association of Philadelphia, and the Greater Philadelphia Health Action Community Health Center;
Treasurer of A Better Chance in Lower Merion, Inc. and former Treasurer at Lutheran Children and Family Services of Philadelphia; and
Former officer of the West Philadelphia NAACP Branch and the ChessPenn Community Health Center.
Contact Bankruptcy Attorney Glenn Brown
Whether you're looking to save your home from foreclosure, reorganize your business debts under bankruptcy or protect your rights as a creditor, Attorney Brown and the RWL team can assist you.
Contact our office today to schedule a FREE consultation. Call 610.734.0750 to reach our Upper Darby, PA office — 302.225.8340 to speak with an attorney in Wilmington, DE — or click here to email us.