Months Behind On Your Mortgage and Car Loan Payments? Prevent Home Foreclosure and Repossession with Chapter 13 Bankruptcy!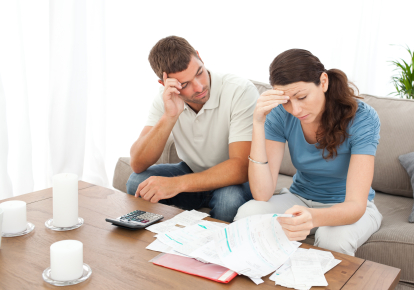 If you're like many of the homeowners we hear from, you're dealing with months of arrearage, dodging the repo man, and looking for ways to save your property.
You're receiving constant foreclosure threats from your lender, and trying your best to avoid wage garnishment.
We understand — and are here to help you!

Chapter 13 — Your Foreclosure Solution?
Chapter 13 is designed to protect struggling property owners. With this type of bankruptcy, you can:
Save your home from foreclosure
End threats from your creditors
Stop vehicle repossession and utility disconnections
Prevent wage garnishment
Enter into a payment plan you can afford
How the Chapter 13 Process Works
When you file chapter 13, the goal is to protect your property. From the moment your petition is filed, an automatic stay granted by the court forbids your lender and creditors from taking foreclosure, repossession and other collection actions against you.
Within months of seeking bankruptcy protection, you propose a payment plan you can afford to bring your mortgage and car loan current. This plan can span three to five years, and will also resolve judgments, satisfy outstanding bills or liens, and remove a second mortgage from your title if necessary.
Each month, you'll make one payment to your bankruptcy trustee, and that payment is distributed to all of your creditors. Failure to make timely payments can lift the automatic stay, leaving you unprotected from foreclosure, repossession and wage garnishment.
Do You Meet the Chapter 13 Requirements?
Before you can file chapter 13, a few requirements must be satisfied:
You must be a wage earner, be it a regular job or self employment.
Your unsecured debts (i.e. credit cards) cannot exceed $307,675.
Your secured debts (i.e. mortgage) cannot exceed $922,975.
You must file as an individual, not as a business.
Your income taxes must be current at the time of filing.
Before You File Chapter 13
Navigating the chapter 13 process is not something you want to do alone. The good news is, you don't have to. We're here to help.
Schedule a consultation with Attorney Brown to take steps to protect your home, automobile and other assets from foreclosure, repossession and liquidation.
Call us at (610) 734-0750 or use this online consultation form.