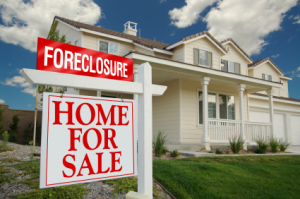 Are you on the verge of losing your home to foreclosure?
Chapter 13 bankruptcy offers homeowners some advantages and in most instances, chapter 13 bankruptcy can save your home from foreclosure.
Under chapter 13, you are allowed to "stay" foreclosure proceedings and present a three (3) to five (5) year repayment plan to the court that will satisfy any default amounts owed to your mortgage company.
If you continue to make your bankruptcy plan payments as agreed, your mortgage can be restored to its pre-default status.
However, if you fail to make the bankruptcy plan payments as agreed, the mortgage company can ask the bankruptcy court to lift the stay and proceed with the foreclosure proceedings.
For more information, check out our article How to Use Chapter 13 Bankruptcy to Save your Home from Foreclosure.