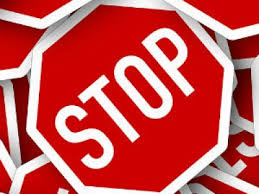 An automatic stay is an injunction that protects you and your assets from creditors.
It goes into effect the moment you file your Chapter 7 or 13 petition in bankruptcy court.
The Power and Limitations of the Automatic Stay
Not only can it stop your mortgage lender from proceeding with foreclosure, it can prevent your finance company from repossessing your automobile, and stop your utility companies from shutting off your gas, lights and water.
It's important to note that this protection is only effective while your case is open — and until the bankruptcy court discharges your debts.
Under a conventional Chapter 7, you can expect a 3 to 4 month process before you receive a bankruptcy discharge.
Chapter 13, on the other hand, requires you to adhere to a 3 to 5 year repayment plan before you complete the process and obtain your discharge.
If you fail to make timely payments under this plan, your mortgage lender and creditors can file a "Motion to Lift the Automatic Stay" and if granted, can resume all foreclosure or collection actions against you.
Ready to file bankruptcy?
Call Real World Law at 610.734.0750 today or request a no-obligation consultation online.