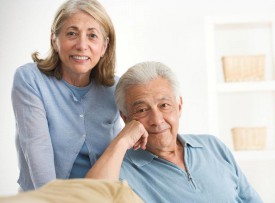 Taking care of an elderly parent can be a complex task, especially when it comes to finances. Most families disregard the subject of finances and avoid talking about it until the time comes when they absolutely have to.
However, there may come a time when your parent will not be able to make his/her own decisions.. If you're a child of an aging parent, you should speak with your parent about taking proactive steps before the need arises.
What is a Power of Attorney?
A power of attorney is a document that a person signs in order to give another person control of managing their financial, medical, legal or business affairs if there comes a time they are unable to.
A power of attorney can be temporary, such as handling the affairs of someone while they are out of the country or undergoing medical treatment, or it can be permanent.
Is a Power of Attorney Necessary?
While your parent may not need help managing his/her finances and health at the moment, a durable power of attorney provides your parent an opportunity to appoint someone to act and take care of matters should he/she become incapacitated.
Without a power of attorney (or other legally-binding arrangements), the court can take control and appoint someone to act on behalf of your parent. This can be a time consuming process and can be very costly as well. At the same time, your parent (or you) may not have any say as to who the court appoints.
This is why it's essential to take proactive action and appoint durable power of attorney to someone you trust before the need arises and the court is forced to intervene. Your parent can choose to appoint the power of attorney to you, or to anyone else he/she wishes.
Have you taken any proactive steps to obtain a power of attorney for your parent? If not, you may want to consider it.