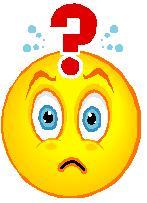 Although Chapter 13 bankruptcy is not the most widely used bankruptcy option, it is preferred by many homeowners that are on the verge of losing their homes. Under a chapter 13 bankruptcy, single or married consumers are allowed to propose a three to five year repayment plan, during which time they can bring their past due mortgages current and keep their homes.
As more people learn about the benefits of bankruptcy, the filings increase nationwide…but unfortunately, the misconceptions and myths increase too. Below we're going to take time to clear up 5 common myths that are circulating about the chapter 13 bankruptcy process:
1. Chapter 13 is only for people that do not have jobs.
This myth has circulated for years, probably because most people associate bankruptcy with being completely broke and unemployed. Although the former may be true, the latter (if true) will prevent you from filing chapter 13. You must have a job and prove you have a steady flow of income in order to file chapter 13 bankruptcy.
2. Your income is too substantial to file chapter 13.
Chapter 13 is known as the "wage earner plan" because you must have a job to qualify. However, unlike chapter 7, there is no requirement that your income must fall below a certain level in order to file chapter 13. Because you will be required to make monthly, on-time bankruptcy plan payments, it is imperative that your income is substantial enough to cover your monthly plan payment and your living expenses. Having a good income could help you more than hurt you when it comes to chapter 13 bankruptcy.

3. There's no reason to file chapter 13 since you'll have to repay all of your debts anyway.
It is true you will be required to make monthly plan payments towards your debt. However, the percentage of debt you're asked to repay is determined based on your total debts, the value of your assets, and any disposable income you have. Thus, there is a possibility you will only be required to repay a portion of the total debts owed.
4. Filing bankruptcy will stop me from getting another loan.
A discharged bankruptcy will remain on your credit report for 10 years. There is no way around that. However, having a bankruptcy on your credit report does not have to prevent you from getting another loan. There are steps you can take to rebuild your credit after bankruptcy, and increase your credit worthiness so you can obtain loans in the future.
5. Chapter 13 cannot save any home foreclosure.
This statement is completely false. In fact, chapter 13 is the preferred choice of bankruptcy for homeowners trying to stop foreclosure proceedings, and get more time to bring their mortgages current. From the moment your bankruptcy petition is filed, the court will "stay" any foreclosure efforts. This means your mortgage company will have to stop sending you letters threatening to take your home…immediately! You will be given an opportunity to bring your mortgage and other accounts current over the course of 3 to 5 years. And most importantly, you will be allowed to keep your home!