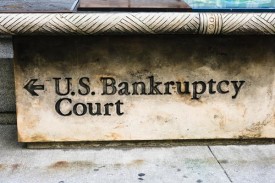 There are many benefits of filing business bankruptcy. A few include:
Asset Protection. Once your bankruptcy petition is filed, your creditors are prohibited from contacting you and must halt all collection efforts. Your assets are protected from seizure, and business equipment and vehicles cannot be repossessed.
Debt Reorganization.. You can reorganize your business debts, present a more feasible repayment plan to your creditors, and bring your accounts current over time. This solution is ideal for small and large corporations that are in serious financial trouble.
Stress Relief. Imagine being able to operate your business in peace, without debt collectors nagging and threatening you every day. This is what you can expect under bankruptcy protection. Creditors are forbidden from contacting you, giving you the time and space you need to successfully reorganize your business debts.
More Questions about Bankruptcy?
We have the answers you're searching for. Schedule a consultation with Attorney Brown to discuss all options available to your business.
With two convenient office locations, we serve clients in and around Upper Darby, PA and Wilmington, DE. Dial (610) 734-0750 or use this online form to request a consultation.